Last Updated on 10/01/2021 by Desmond
What Is Herbal Tea
Herbal tea does not refer to a single type of tea, but the total name of a variety of tea drinks made from flowers, fruits, herbs, or spices. Different from teas such as green tea, black tea, and oolong tea, herbal tea not made from the leaves of the tea plant, so it does not belong to true tea.
Herbal teas do not contain tea plant leaves, so most of them are caffeine-free, very friendly to people who are caffeine allergy.
The processing of herbal tea is straightforward. Just need to air-dry the fresh follows, fruits, herbs. There is no fermentation or baking during the processing. So it may say that herbal tea is the pure-nature drink.
Herbal tea types are varied, such as the most common chamomile tea, mint tea, raspberry leaf tea, and so on. Each one has its own taste and benefits.
Different from the true tea, most herbal teas trend to mix for a drink together. Many merchants selling herbal tea in the market will mix kinds of them, in a single package. By elaborated collocation can make better taste, and can obtain the benefits of all types of herbal tea at the same time.
Of course, you can also collocate herbal tea you like, according to your taste and create an excellent recipe, that will be fun.
Herbal Tea Benefits
The consumption of herbal tea has been hundreds of years. In the early times, herbal tea used as a treatment. Doctors or sorcerers using the water extract with herbs to cure the disease.
After constant practice, people gradually learned about the efficacy of various herbs and used them to treat the corresponding diseases. In some areas, consuming herbal tea as daily has become a custom, to strengthen the body resistance, reduce the risk of disease.
In modern times, scientists continue to research herbal tea, extracting various medicinal components of them, develop medicine to help treat diseases.
Herbal tea is now mostly consumption as a health drink. Beauty, weight loss, endocrine regulation, clearing the stomach, protecting the eyesight, refreshing the brain, and other benefits, is the primary purpose of people having herbal tea.
The taste of natural plants is also one of the essential factors for herbal tea to become a popular drink as a daily beverage, or directly as one of the flavoring ingredients in cooking.
Herbal Tea Side Benefits
There are many types of herbal tea; some of them may have adverse effects on health. So before you are going to try a kind herbal tea, best to learn more about it in detail and evaluate your health, whether if suitable. Here are some common side benefits of herbal teas:
Contamination
Many people like to picking the plants in the wild or the garden and drying them to make herbal tea. These DIY herbal teas may contain pesticide residues or other unknown pollutants from the soil or air. Drinking the herbal tea which without safety tests may cause heavy metal poisoning and other damage.
Alkaloid
Some herbal teas contain alkaloids, such as caffeine, that are not harmful to humans (except those who are caffeine allergy). Some alkaloids are toxic, causing symptoms such as dizziness, nausea, and vomiting, and in severe cases, may cause liver damage or even a threat to life. So, not recommended to DIY herbal tea from the plants you don't know their properties.
Allergy
Many people suffer from pollen allergies. In some herbal teas, pollen may leave behind, making pollen allergy sufferers allergic and, in severe cases, may causing shock.
Other allergy sufferers may also be allergic to the enzymes in some herbal teas. So, the person who has an allergic history, before having herbal tea, must know clearly to its ingredients.
Pregnancy
In ancient times, some types of herbal tea used as abortion medicine. For example, saffron, a kind of herbal tea with great benefits and expensive, can cause miscarriages if consumed during pregnancy.
Other common herbal teas, such as nutmeg and verbena, exists a risk of miscarriage and are not suitable for pregnant women. During pregnancy, you must consult your doctor before you want to have some herbal tea.
Herbal Tea Types
Rose tea is a famous beauty tea, with strong rose fragrance, often brewed with other herbs.
---
In ancient times, dandelion tea often used to treat liver disease and anemia because of its excellent benefits.
---
Lovely chamomile tea, with a faint apple aroma, known as "Earth Apple."
---
Raspberry Leaf Tea is called "Pregnant Women's Herbal Tea," which has excellent benefits for pregnant women.
---
Elderflower is typical in European villages and gardens, can brew up a cup of herbal tea with faint muscatel aroma.
---
Marigold tea, with excellent ornamental and benefits.
---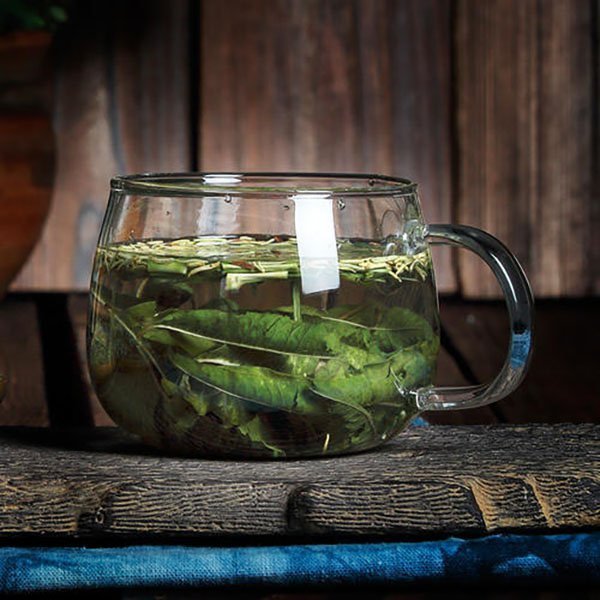 Lemon Verbena Tea is known as "Herbal Tea Queen," its refreshing lemon fragrance made it famous in Europe.
---
Origin in the Mediterranean, known as "Dew Of The Sea," exudes a strong rosin flavor, taste both lightly sweet and slightly bitter.
---
Eyebright tea is famous for its excellent benefits for eye health. It can not only help you take the eye strain off but also has a great help if you got a nasosinusitis.
---
Ginkgo biloba tea has long-term use in Traditional Chinese Medicine. It that really with a magical benefit, or it just puffery?
---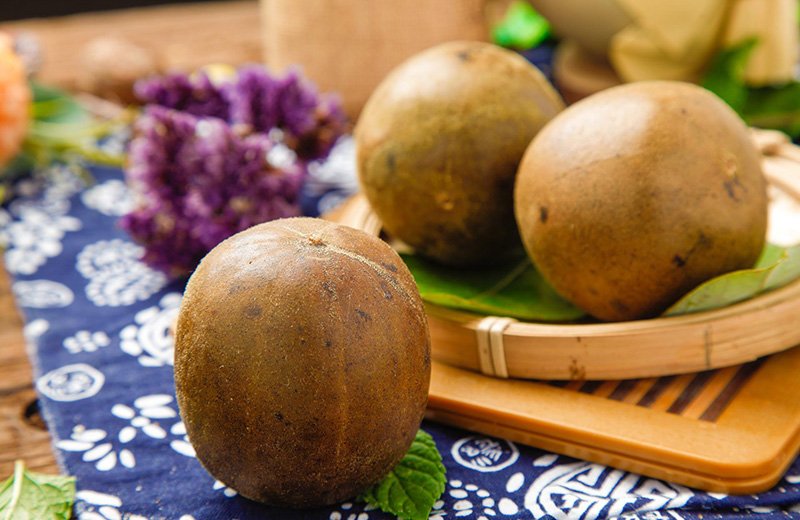 Monk fruit tea is a famous herbal tea for sore throat in Asia. This type of tea has a sweet taste, and it's sugar-free! What a good news for who has a sweet tooth but worry about getting fat.
---
Honeysuckle tea is a Chinese traditional herbal tea popular in many families. It has a great effect on slight inflammation treatment, but tastes a little bitter.
---
Lavender is not just for romantic. Once you dry its buds and brew it, you will get a cup of lavender tea full of health benefits. It's very good for calm your mind, relieve anxiety, and helping you sleep.